June 5, 2021
Bike Rodeo 2021 introduced a Dunk Tank with our Police Chief spending a lot of time in the water.
Thank you to all our sponsors and volunteers that made this such a fun event!
May 31, 2021
Remarks from Mayor Grafstein at the Memorial Day service
April 13, 2021
I spent yesterday afternoon greeting people as they arrived for their first does of the from the 300 the Pfizer vaccines I was able to secure. Today I stopped by The Pharmacy Shop for my second vaccine
April 10, 2021
Thank you Association of Chinese Americans for hosting this Anti-Asian Hate Forum last night. It was an honor to be your VIP speaker.
April 1, 2021
Thank you Moosejaw for the quick delivery!
March 18, 2021
Yesterday after hearing about the attacks, I reached out to Shenlin Chen, the president of the Association of Chinese Americans. This morning, Chief Haines joined me to reiterate and extend our support for our Asian-American residents and business owners in and around Madison Heights. Let me be very clear, we will not tolerate Hate Crimes of any kind.
March 4, 2021
After many years in the audience, this was my first year presenting the State of the City. It was also the first time this was held virtually.
February 25, 2021
Great meeting with County Prosecutor Karen McDonald this afternoon.
I support all efforts to prevent Human Trafficking and appreciate the productive partnership we have with the county and neighboring cities as we work together to rid our communities of this horrendous crime. Our goal is zero victims.
February 23, 2021
Welcome Firefighter Chapman. We are glad to have you on the team!
February 1, 2021
Perfect sledding weather this morning!
Thank you Frances for taking the video
January 22, 2021
Dropped off my jacket to be cleaned and talked to Krystal about available small business grants #shopsafemh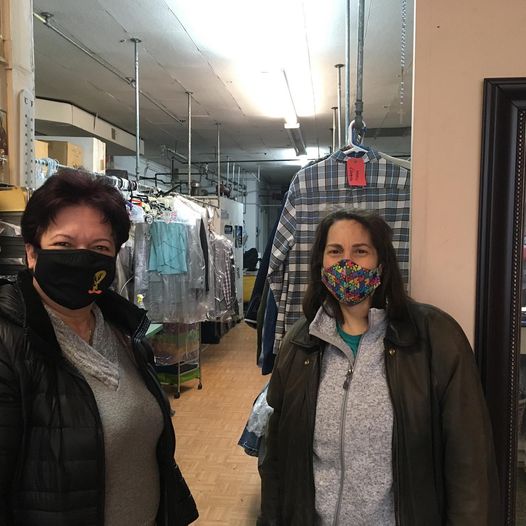 January 11, 2021
Before the regular council meeting tonight I officiated a wedding, swore in the new Madison District School board and cramped my hand signing all these legal documents!
January 2, 2021
Today yesterday the Madison Heights Food Pantry held their first Pantry Day at their new location, Central Church on 12 mile