January 27, 2021
International Holocaust Remembrance Day #weremember Never Forget
January 26, 2021
EPA and EGLE are hosting a virtual public meeting Virtual Public Meeting tonight from 6:00 p.m. – 8:00 p.m. https://us02web.zoom.us/…/reg…/WN_euNQ8lWTSBuyZ0gp-Z0NaQ
January 22, 2021
Dropped off my jacket to be cleaned and talked to Krystal about available small business grants #shopsafemh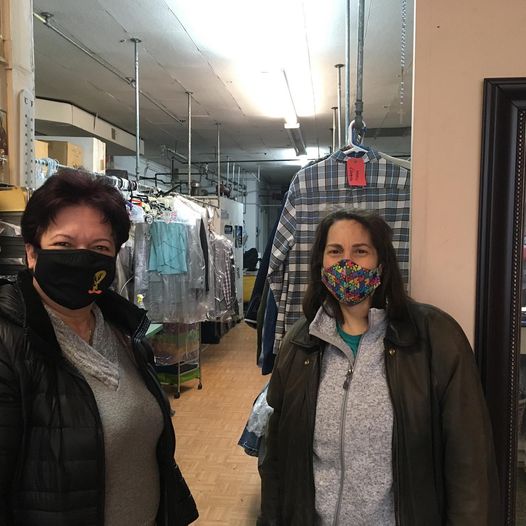 January 18, 2021
January 12, 2021
I stopped off at The Pharmacy Shop on Dequindre just south of 12 Mile to see how everything was going and left with a trunk full of donations for the MH Food Pantry.
January 11, 2021
Before the regular council meeting tonight I officiated a wedding, swore in the new Madison District School board and cramped my hand signing all these legal documents!
Mayor Pro Tem Soltis chaired part of the meeting when I recused myself from the motions, discussions and vote regarding the settlement agreement from 2014 after reading the following into the record "At the end of 2019 when I found out that unknown to me and without my permission, my name and address were included on a list of potential claimants to the uncertified class, I recused myself from all votes and meetings regarding this claim. I later signed an affidavit relinquishing any monies paid out from the claim should it be settled. However, to avoid any potential appearance of impropriety, I will be taking the utmost precaution and recusing myself from the discussion and abstaining from the vote this evening."
The motion passed.
January 9, 2021
Happy Law Enforcement Appreciation Day to those who serve! Thank you for all you do!
January 2, 2021
Today yesterday the Madison Heights Food Pantry held their first Pantry Day at their new location, Central Church on 12 mile just west of Dequindre.
When Executive Director/President Amanda Stein cut the ribbon, it wasn't the traditional red ribbon. Instead, it was covered in smaller ribbons each symbolizing the groups and individual volunteers who contributed to the success of the pantry. Green represented the city and red the Womens club as well as a purple and yellow ribbon for Madison schools and a blue/white ribbon for Lamphere. From across the city, across socio-economic lines, races, religions and ages, volunteers came together to help the pantry. The Pantry is to me what last year was about, community coming together to help our members, many of whom we don't even know. What started in March as a group of random strangers who wanted to do something about food security has become a registered charity with a board and regular helpers who ease the food burden for those in our city and surrounding area.
I commend everyone who has been involved with the Pantry. Those like Amanda who started the Pantry in March and everyone who has come on board since then. They are the silver lining in the Covid cloud, providing not only food but also hope and a sense of community. I also want to thank Pastor Sam and the Central Church for hosting the Pantry and keeping this valuable resource here in the city.